Welcome
The Performance Improvement Consultants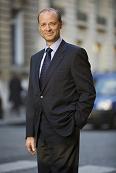 For over four decades, Ritchie & Associates has specialized in assisting organizations with improving performance without the need for capital investment in equipment or technology.
Performance improvement is achieved by optimizing the client's resources (material, equipment, people and systems) that lead the organization to operational excellence.
A leading consulting firm in the field of performance improvement, Ritchie has successfully managed nearly 1,300 engagements with clients ranging from mid-size regional firms to multi-billion dollar international conglomerates.
Regardless of corporate status, industry ranking or company size, Ritchie recognizes that each client has specific needs and their situation is unique. At Ritchie, listening to the client, understanding their needs and situation through discussion and analysis is a key component in the Ritchie Business Approach. This acquired knowledge is blended with over 40 years experience to custom design solutions to meet the needs of the client.
Whether involved in developing an improvement program or augmenting an existing initiative, Ritchie will deliver results, exceed performance objectives and implement the means to ensure perpetuity of the changes and sustainability of the results.
Ritchie can help close the performance gap and accelerate the rate of improvement in any targeted area such as a plant. process, department or service line.
Ritchie enjoys an enviable reputation as a firm that has excellent people, with solid technical and exceptional people skills.
We thank you for taking time to visit our website and welcome the opportunity to speak with you about your needs and our services. Feel free to Contact Us.