Approach
Our Unique Approach To Working With Our Clients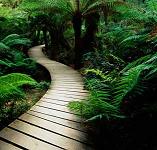 DISCOVERY
Introductory meetings are conducted with the prospective client's Executive Team to introduce Ritchie & Associates, and to understand their business situation, priorities and objectives. Discussions regarding the need and benefits of working together take place and the scope and nature of the assignment are finalized.
ANALYSIS
Ritchie & Associates performs a no-fee Analysis of the operation(s) within the scope of the assignment. This allows Ritchie to understand the operation and to identify and quantify the opportunity for improvement by assessing the performance gaps, operating problems and other impediments which are inhibiting improved performance.
At the conclusion of the Analysis Ritchie prepares a summation of findings (written and data/chart formats), a jointly developed Improvement Plan, and a Proposal for executing the Plan. A typical Analysis requires 2-3 weeks to complete. Depending on the nature of the assignment, some Analyses may take only a few days to complete.
PROJECT
Often refered to as the Implementation Phase, Ritchie works with the client to execute the Improvement Plan and deliver the proposed results. As part of every Project Ritchie establishes regular Progress Update Meeting with the appropriate members of the client's management team.
PERPETUITY
The perpetuity of the improvements or changes and the sustainability of the results are important aspescts on the majority of our projects. To ensure this critical deliverable Ritchie provides: Training, Documentation & Procedures, and Hands-on Implementation during the course of the Project.
Ritchie will also suggest that individuals from the client's organization work closely with members of the Ritchie Team during the course of the Project. This will ensure the necessary transfer of knowledge and methodology. Ritchie is committed to the success of their clients and to this end provide no-fee Post Project Follow-up Audits designed to ensure the perpetuity of the gains.